Howling with Wolves in Thompson
There is no other animal as mysterious as the wolf.
Join us February & March 2024 (Dates TBD)
Discover Thompson, Manitoba, where you'll experience a close-up encounter with the Wolf Capital of the World. You will spend the week learning about this polarizing creature. During this jam-packed trip - you'll:
Learn how to call out to wolves (you might even hear them call back)
Learn about the indigenous teachings of the Mahihkan (wolf in Cree)
Snowshoe at the Boreal Discovery, the future home of a wolf-sanctuary.
Between exploring this majestic animal's beauty, you will see Thompson through snowmobiling, ice-fishing and dogsledding (with 100% pure Canadian huskies) - one of the closest dogs to the wolf.
⭐ Packages and materials developed in partnership with Indigenous partners, and reviewed by Nisichawayasihk Cree Nation.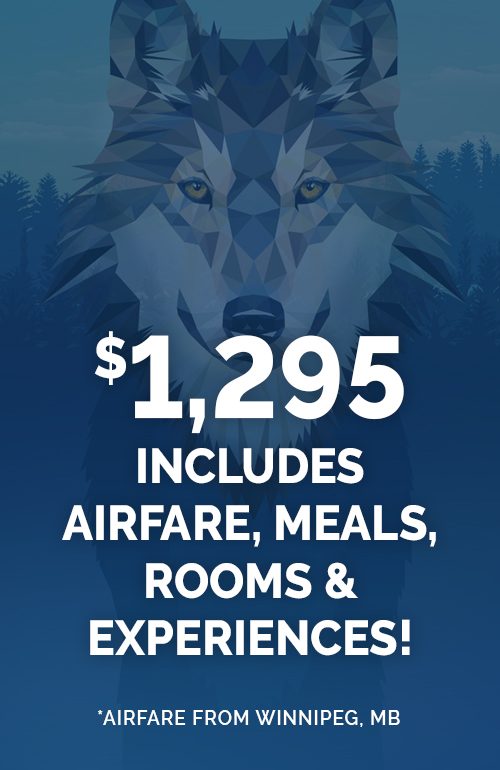 *Does not include taxes, fees & gratuities. Airfare is from YWG to YTH & Return.
Reserve Your Spot Today
Upon filling out the form, our booking agent, Heartland Travel Agency will reach out to secure your spot. Please note a $500.00 refundable deposit is due upon booking. If you have any questions, please reach out to us at 204-956-6206.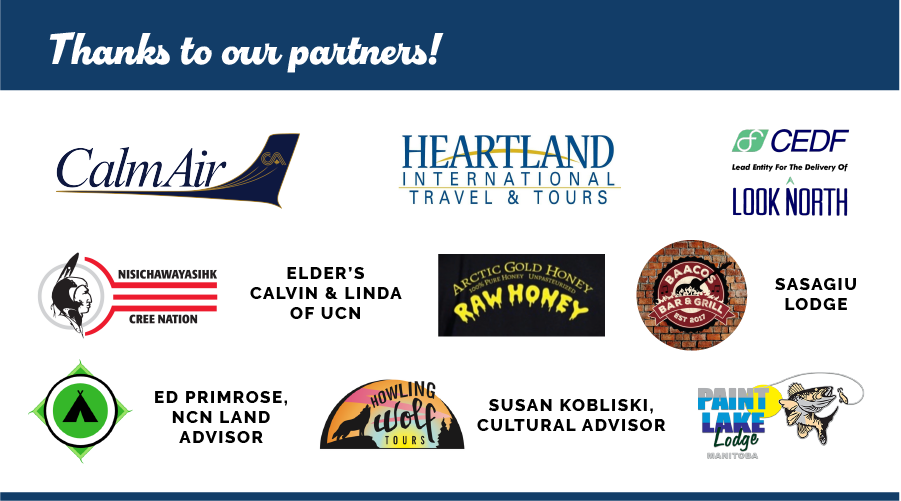 Calm Air would like to recognize CEDF with the support of PrairiesCan for providing financial assistance for this new and exciting marketing campaign and/or offering.