E-Newsletter
Join the Calm Air Community and be the first to know about seat sales and promotions, schedule changes and other exciting Calm Air news.
Contest Alert:
Sign up for our e-newsletter between December 15 – April 30, 2023 and get entered to win a trip for two anywhere Calm Air flies!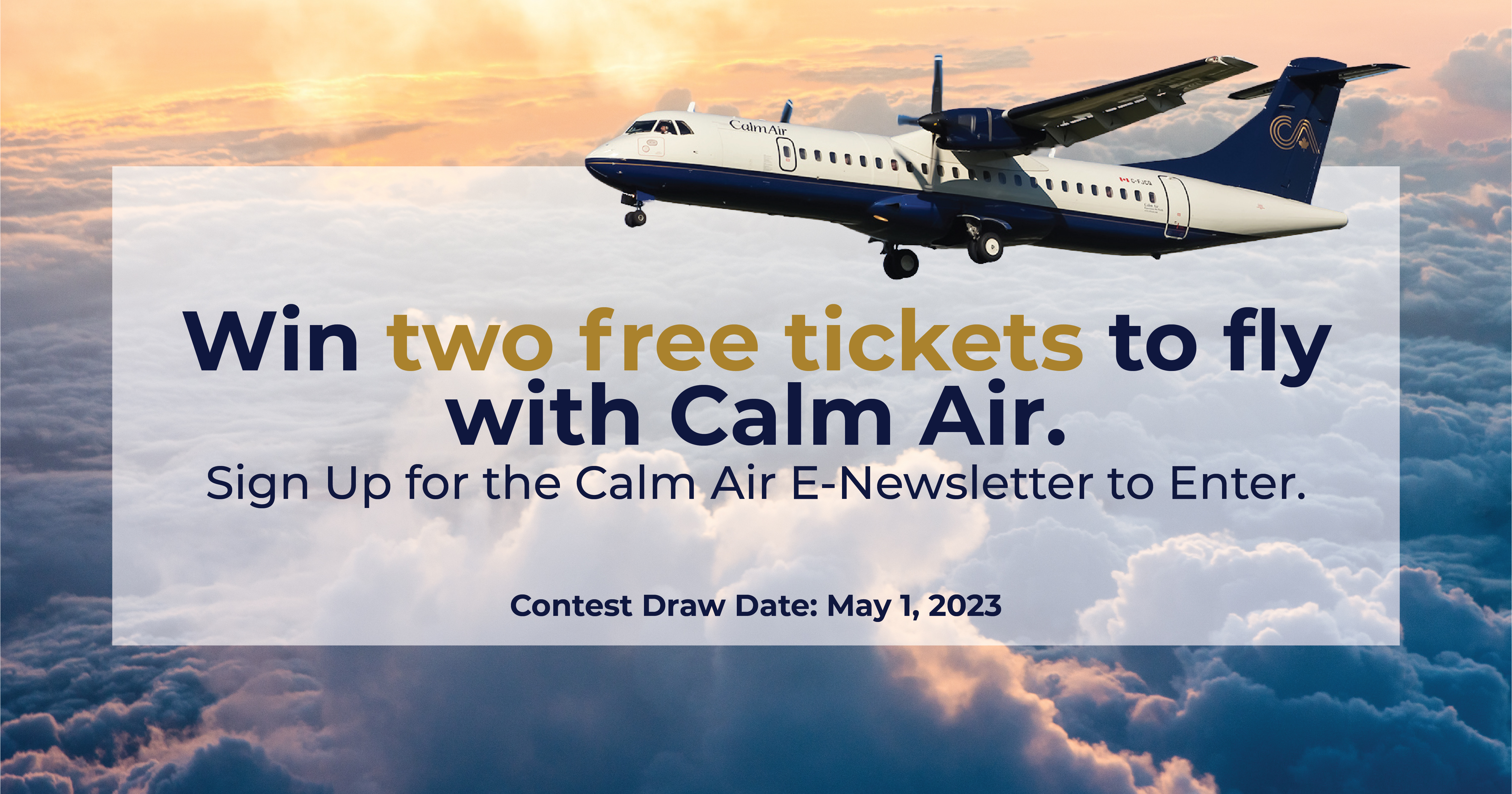 Subscribe
Our E-newsletter is compliant with Canada's Anti-Spam Law (CASL). To register you will need to complete the registration form below and then confirm your registration via a confirmation email that will be sent to you. You are welcome to unsubscribe from our e-newsletter at any time.