Winnipeg, MB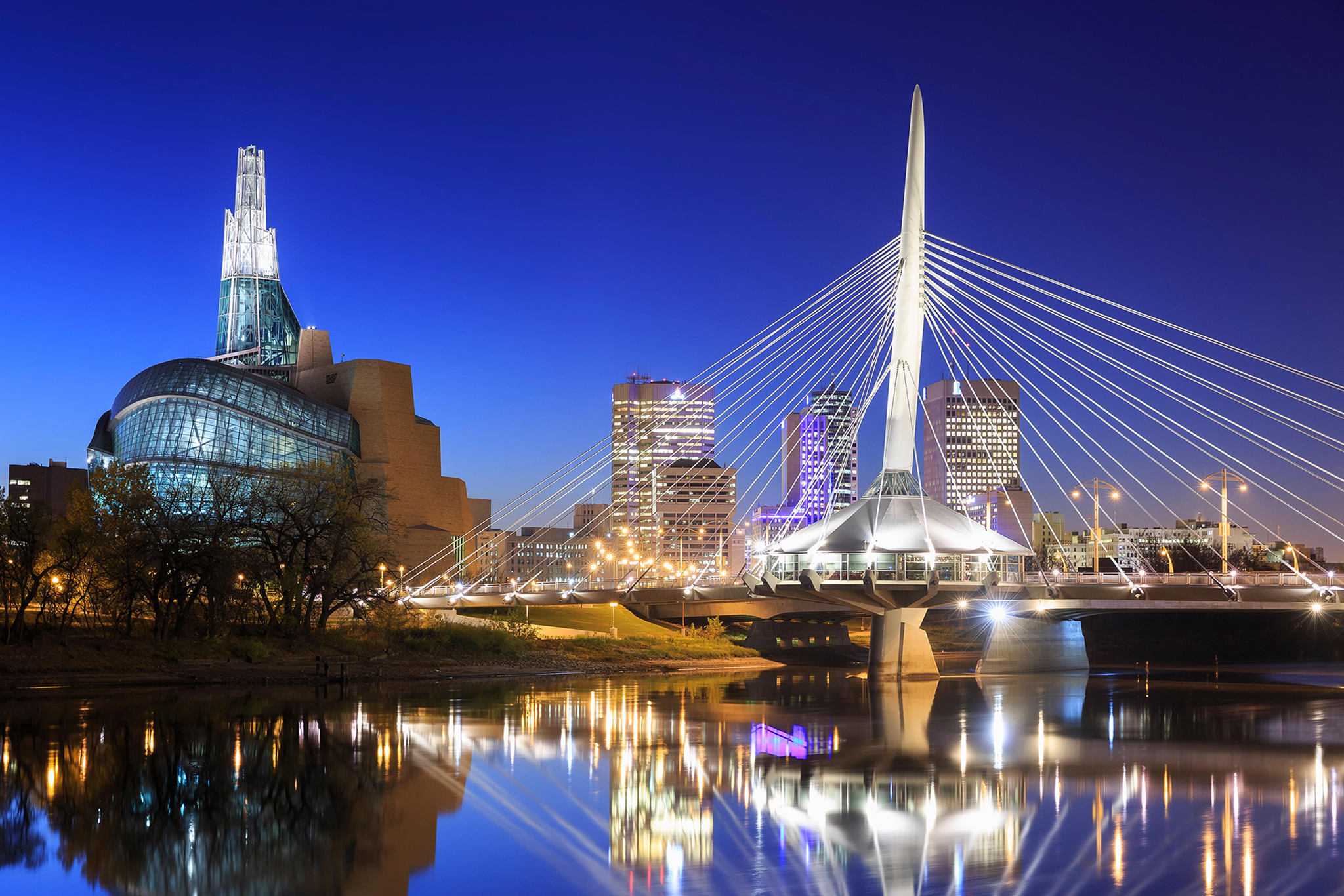 The capital of Manitoba, Winnipeg lies at the confluence of the Assiniboine River and Red River, known as The Forks. This site has been a meeting place for indigenous peoples for over 6,000 years, and today it acts as the centre of a city full of inspiring attractions. Winnipeg has lots of big city allure mixed with small-town charm, so anyone can be able to find something that suits their needs in The Peg.
There is entertainment, shopping, and a multitude of unforgettable experiences to be had year-round in Winnipeg. In winter, the world's longest continuous ice-skating trail opens up, filled with warming huts designed by architects from around the world. While summer is packed with festivals that celebrate the excitement and cultural diversity that makes the city so special, like Folklorama, the Winnipeg Fringe Theatre Festival, and Winnipeg Folk Festival.
Calm Air sponsors many Winnipeg-based events like Festival du Voyageur and partners with local organizations to keep Winnipeg connected to the North.
Top Attractions:
Canadian Museum for Human Rights – The first national museum to be built outside the National Capital Region, this humbling museum is dedicated to and exploration and celebration of human rights. From the outside, you can see the museum is eye-catching and once inside the exhibits will take your breath away.
Festival du Voyageur – This annual winter festival takes place in the heart of Winnipeg's French district, Saint-Boniface. Tents are erected around the historic Fort Gibraltar, where you can fully embrace the joie de vivre of Franco-Manitoban culture through the snow sculpting competitions, countless children's activities, or racous live music.