The Pas, MB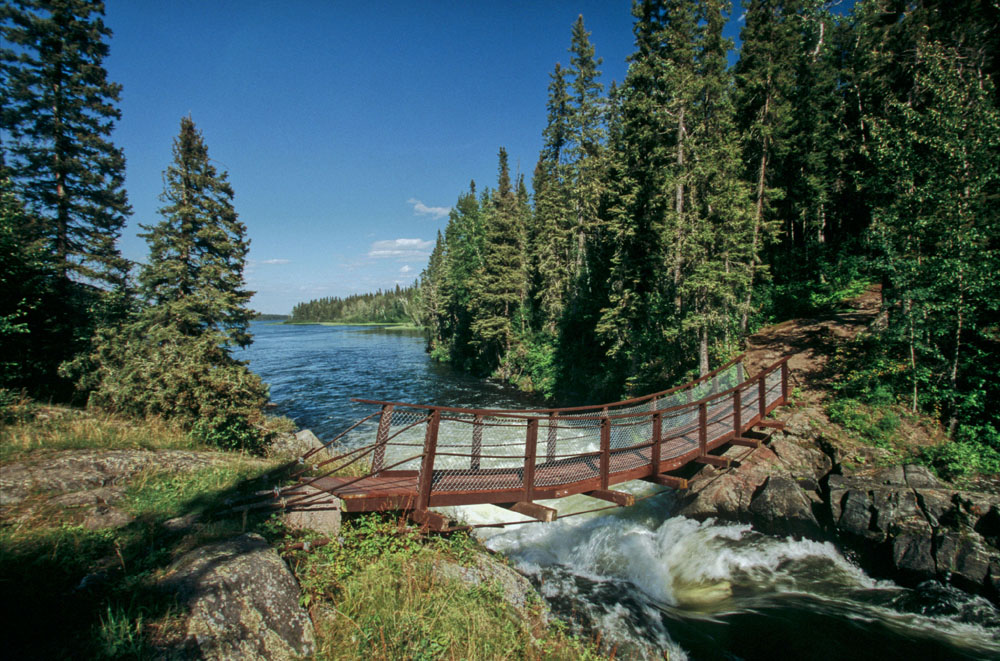 Initially known as W'passkwayaw, then Opasquila, The Pas was incorporated in 1912. Swampy Cree solely inhabited the area until they made contact with Henry Kelsey of the Hudson's Bay Company. Now known as the Gateway to the North, it is in fact three distinct communities: the Town of the Pas, the Opaskwayak Cree Nation, and the rural municipality of Kelsey.
Now with its huge lakes and miles of untouched wildlife, The Pas is waiting to be discovered. Tour the crystal-clear waters, stay at a lodge, or fish the local trout. Clearwater Lake and Rocky Lake are ideal spots to take in everything that the North has to offer.
Calm Air has a strong footprint in The Pas, as a proud sponsor of the Trappers' Festival, hosting a dignitaries luncheon and making it possible for people to celebrate Manitoba's oldest festival. Calm Air also strongly supports the OCN Blizzard, with many games sponsored and prizes given away.
Top Attractions:
Trappers' Festival – For over 70 years, the Northern Manitoba Trappers' Festival brings those who are clad in plaid some family friendly fun with a festival full of entertaining events. The intent of the Festival is to celebrate the heritage and culture of the northern pioneer.
OCN Blizzard – The Opaskwayak Cree Nation (OCN) Blizzard are junior hockey team in the MJHL. They've won many championships and graduated many NHL alumni, like Jordin Tootoo.
Sam Waller Museum – Take a look at the myriad of curios housed in what used to be the town's courthouse or hop on a walking tour that will have you exploring the town's past.