The Churchill Aurora Experience
Featuring the tantalizing waves of the northern lights.
SOLD OUT
Discover Churchill, MB, where you'll spend the nights in awe of the Aurora Borealis and the days seeing Churchill in a different light.
Highlights of the trip include exploring Nights Under Lights in a yurt, visiting the Churchill Northern Studies Centre, and dining under an ethereal experience of dancing waves (did we mention that it's a six-course meal).
You will also get to:
Learn about traditional indigenous beading and caribou tufting (you'll even get to take home a pair of moccasins!)
Dog sled and meet some gentle and sweet doggo souls.
Snowshoe under the moonlight and aurora.
Check out Churchill today.
Reserve Your Spot Today
Upon filling out the form, our booking agent, Heartland Travel Agency will reach out to secure your spot. Please note a $500.00 refundable deposit is due upon booking. If you have any questions, please reach out to us at 204-956-6206.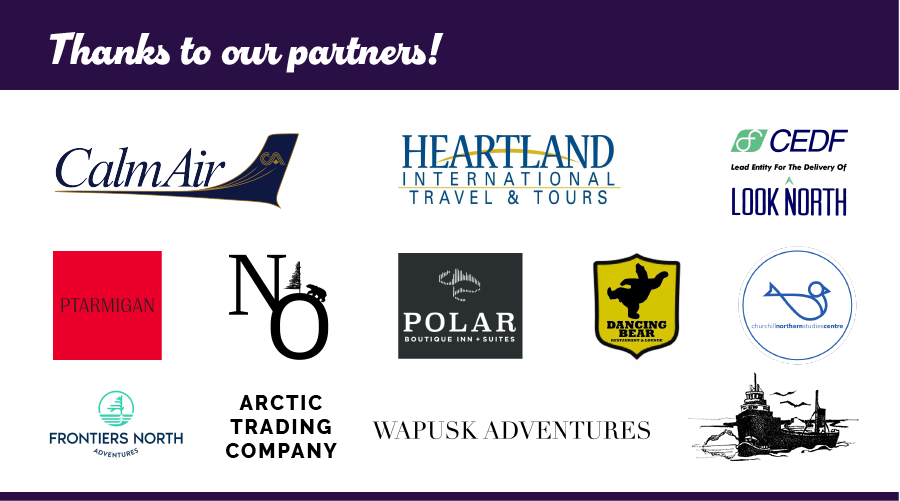 Calm Air would like to recognize CEDF with the support of PrairiesCan for providing financial assistance for this new and exciting marketing campaign and/or offering.