Manitoba has a growing film industry which currently employs approximately 1600 people and generated revenues of $127 million in 2016 and over $1 billion in the past decade. When Calm Air was contacted to use our Winnipeg hangar and charter terminal as locations for a made-for-television Christmas movie titled Snowed-Inn Christmas, we were proud and excited to support the production.
Here are some behind the scenes pictures captured on the day of filming.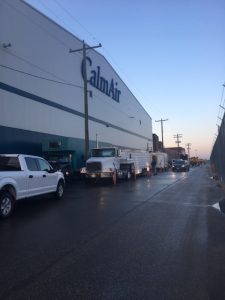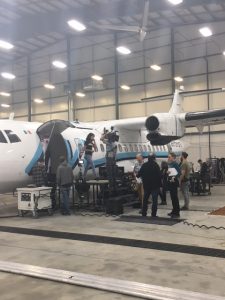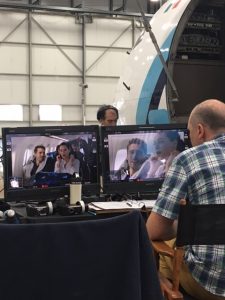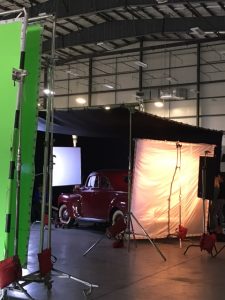 Be sure to check your local listings to tune in this December to watch the full movie. See if you can spot the terminal and aircraft scenes in the film!