Naujaat, NU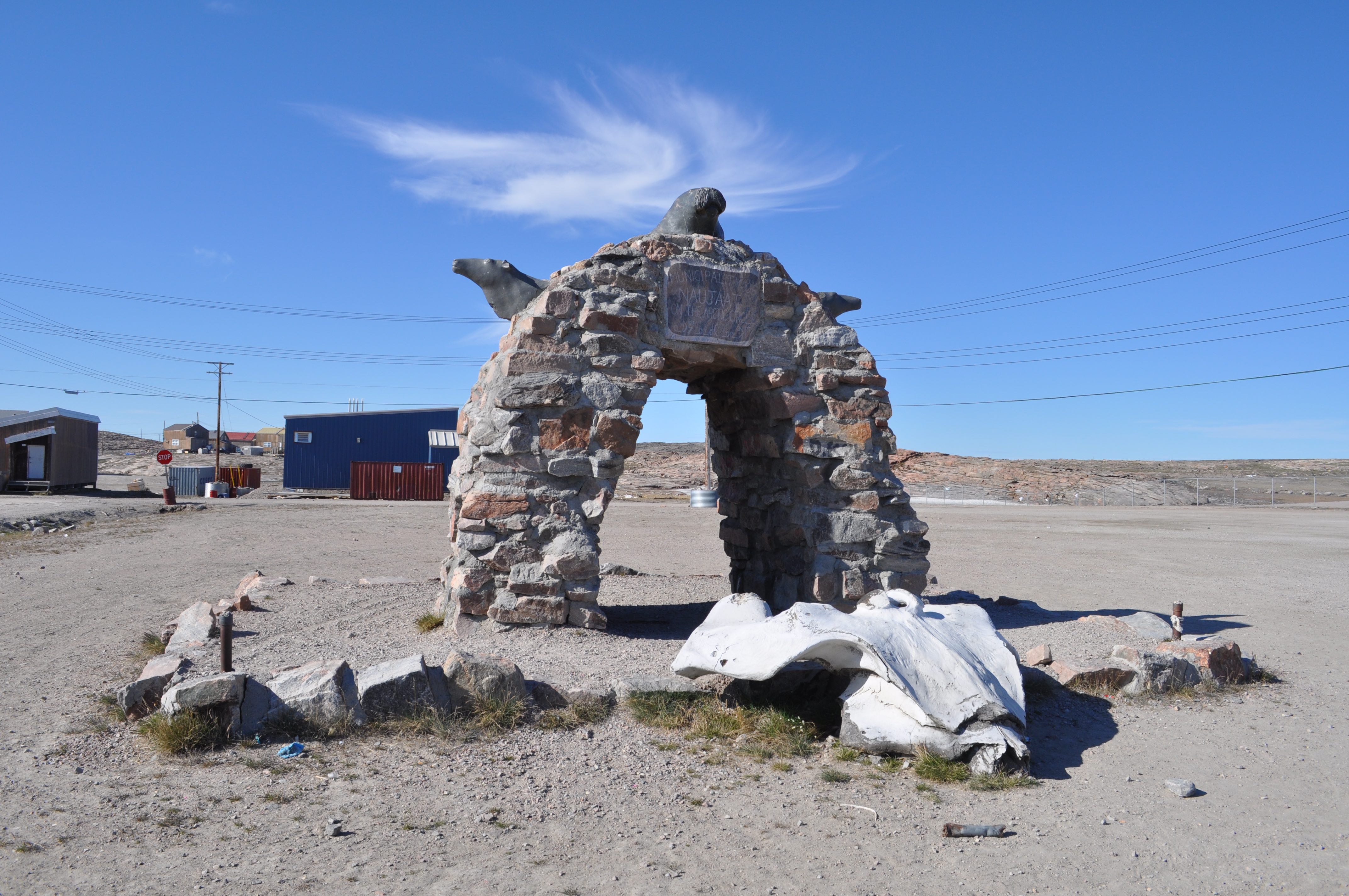 Naujaat means "seagulls' nesting place" in Inuktitut and was formerly known as Repulse Bay. It is the only North American community that is located on the Arctic Circle. The Thule people, ancestors of all modern Inuit, lived in the area in large coastal communities where they would use large skin boats called umiaqs to hunt for nearby whales. This site was explored in 1922 by the Fifth Thule Expedition, and since that time it has provided archaeologists with a window into the Thule way of life.
Whale watchers may chance to see narwhal, bearded seal and possibly the great bowhead whale in local waters. May and June also see the returns of thousands of birds including jaegers, snowy owls, sandhill cranes, falcons and of course seagulls.
Calm Air sponsors local events in Naujaat, including hosting a Kivalliq Christmas Dinner that goes back to 2003. They've recently handed out Christmas cheer at Tusarvik Elemntary School and Tuugaalik High School in Naujaat.
Top Attractions:
Ukkusiksalik National Park of Canada – The tundra in this park thrives with wildlife like arctic wolves, caribou, polar bears, and much more, as well as numerous archeological sites of human history. Great for camping, hiking, and viewing the vast array of wildlife.
Naujaat is an excellent place to go fishing for arctic char, as well as hunting, dog sledding, or kayaking.